Every five years, an inspection is carried out of the church buildings. It's called a "Quinquennial" inspection, precisely because it happens every five years! The architect produces a detailed report on the condition of the fabric and identifies a list of maintenance and reparatory works which should be carried out, ideally within the next five years. It is the PCC's responsibility to undertake this work (and to raise the necessary funds).
On the most recent Quinquennial report for Widford Church, one of the architect's most urgent recommendations was that some of the stonework high up on the tower needed attention. In conjunction with the Friends of Widford Church (FoWC), the PCC set about this task. It was agreed that the PCC would fund the necessary exploratory works, and that the FoWC would assist in the provision of money to pay for the project itself – including helping to contact organisations which give grants towards this kind of work.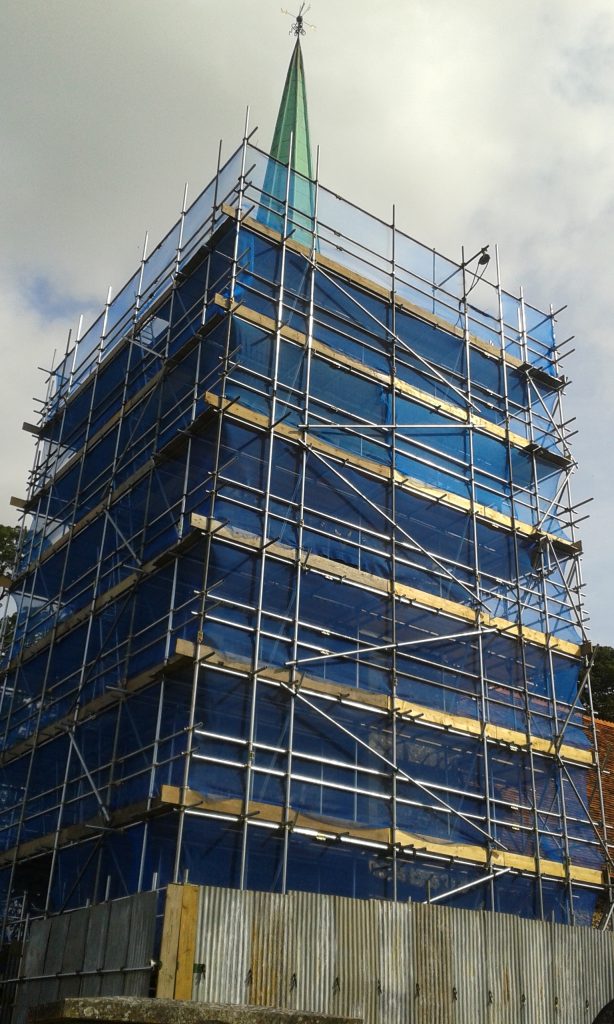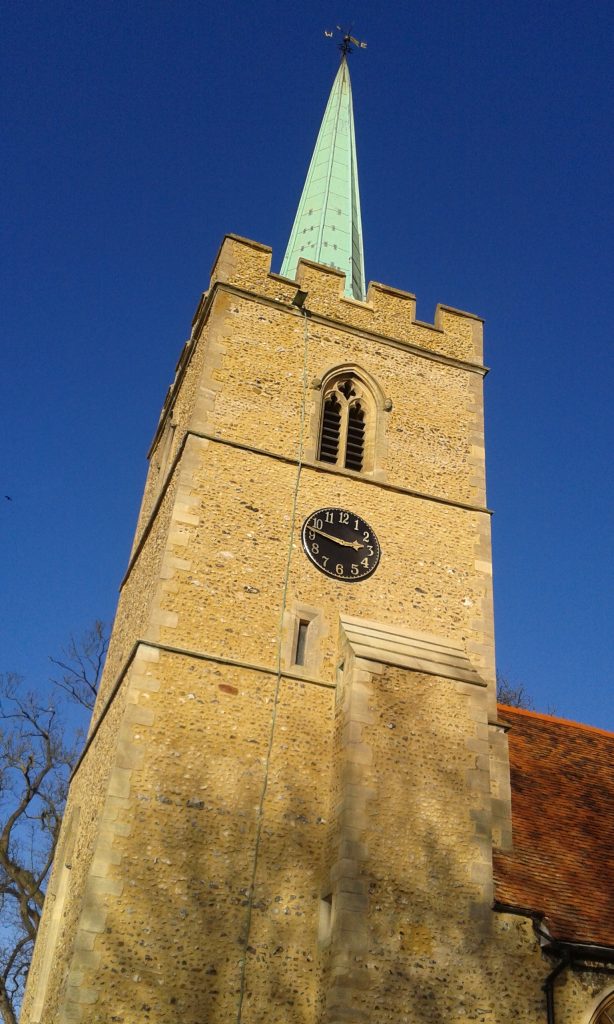 In the summer of 2014, the PCC paid for an inspection to be carried out at high level – a cherry-picker was hired and contractors with expertise in ancient buildings were asked to examine the tower and make a detailed proposal of the necessary work. The inspection from the cherry-picker showed that the need was greater than originally perceived; the estimated total cost was over £55,000.
The PCC was able to pledge some money to the project straight away, including a legacy left by a church member who passed away recently. We also received commitments from the FoWC and other grant-making bodies and were pleased to have received some other welcome donations from local people. For a time the tower was sheathed in blue netting as the craftsmen went about their task, but we are delighted to say that the work has now been completed!
It was wonderful to be able to welcome the Bishop of St Albans, residents, donors and friends from our sister churches to a celebratory service on 21st February 2016 to mark the completion of the work.
Image "Tower Project Completed" by Mark Dunstan